Lynden Door Trucking began by providing transportation solutions for Lynden Door in Lynden, Washington and has developed into one of the most reliable regional carriers in the Pacific Northwest and Western Canada.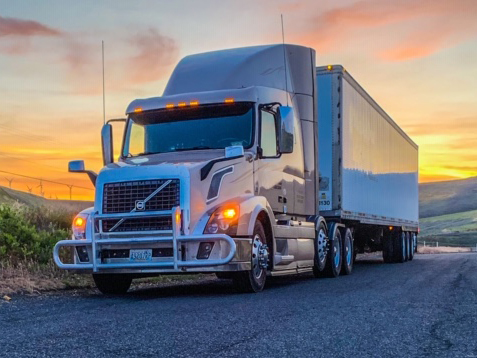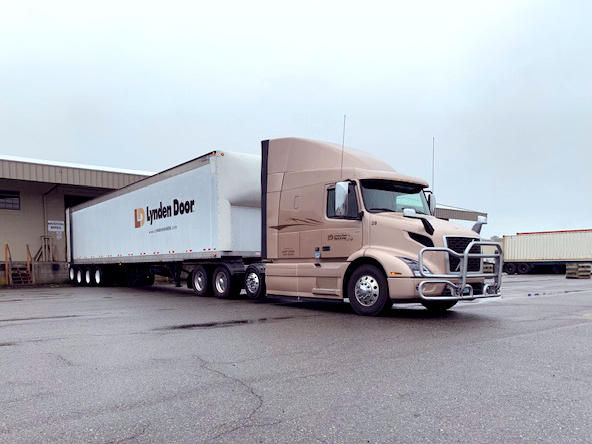 Originating as a carrier specializing in transporting doors and millwork material, Lynden Door Trucking has expanded into quality dry van transportation of food products, apples, cranberries, powdered milk, coffee beans, plywood products, and much more.
Our professional crew can adapt to our customer's requirements, schedules and routes as needed. Currently we service Pacific Northwest, Mountain States, Upper Midwest, California, British Columbia and Alberta and are extending our reach by increasing capacity in existing lanes and expanding into other markets and geographical regions. We transport product across the US and Canadian international border.
A fleet of 3 and 4 axle trucks paired up with 53' tandem axle and quad axle dry vans, allows opportunity for both standard and heavy haul loads up to 62,000 pound payloads. In-house managed and serviced equipment enables us to provide reliable service by avoiding unnecessary delays.
Pallet jack services and jobsite drops are also available.

phone 360.707.4088 | fax 360.318.2969 | solutions@lyndendoortrucking.com
2077 Main St. | PO Box 528 | Lynden, WA 98264